spiritofatlantis.com | Duane K. McCullough
---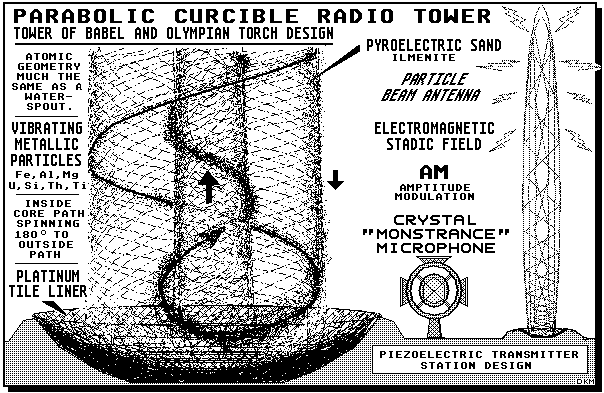 This view represents a theoretical concept in which some of our ancient ancestors once used the
fantastic knowledge of "particle beam" technology. This lost ability to develop "photolytic torches"
eventually evolved into a very powerful transmitter radio station.
The electromagnetic static field used piezoelectric power to send wireless messages over great distances.
Perhaps the "fire" that Prometheus took from "the heavens" was this lost technology.
Perhaps the "Tower of Babel" that Nimrod created used this lost technology.
---